Cheezus, the Vivino of cheese uses the most mind-boggling technology to analyze your pictures of cheese to tell you what it is. The ultimate cheese app for all your cheese education needs.
It gives you more information about the cheese you captured, as well as showing you similar cheeses you might not have tried like it.
What's more, Cheezus recommends pairings for each cheese. Ever wondered what to eat and drink with your favourite cheeses? That's no longer an issue with Cheezus. What more could you want from a cheese app? 
For producers of cheese, cheese shops, and producers of all things that pair with cheese, we are opening opportunities within the app to reach new audiences and direct people to your produce. Get in touch today to find out more.
Click below to download Cheezus today
Number of cheeses currently in Cheezus
Total Number of Images of Cheese
The Cheezus app is currently  Android, and iOS. Click on our newsletter to sign up for up to the minute updates. 
Our app brings you the ability to take pictures of cheese to identify what that cheese is but also search for cheeses and find out all about them and what goes with them.
The best cheese app on the market.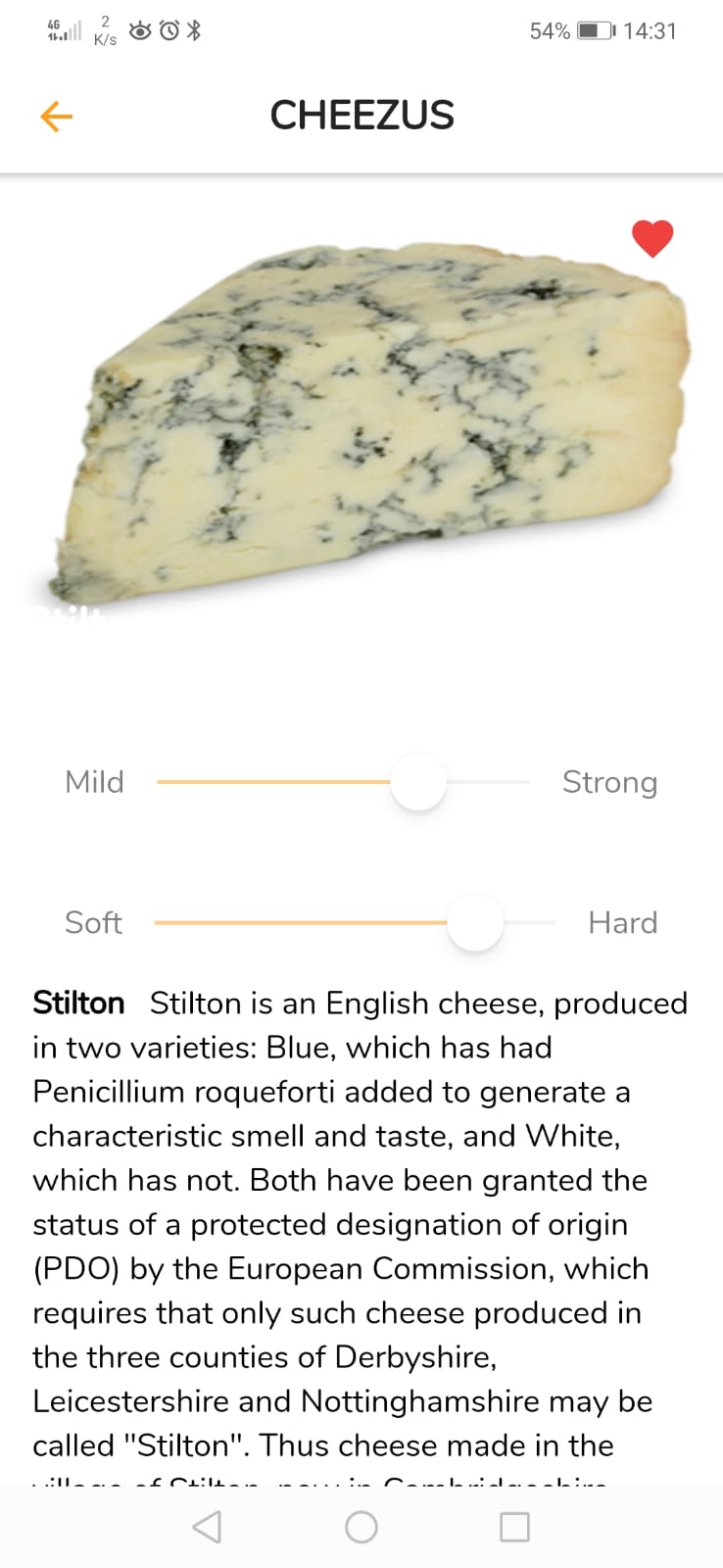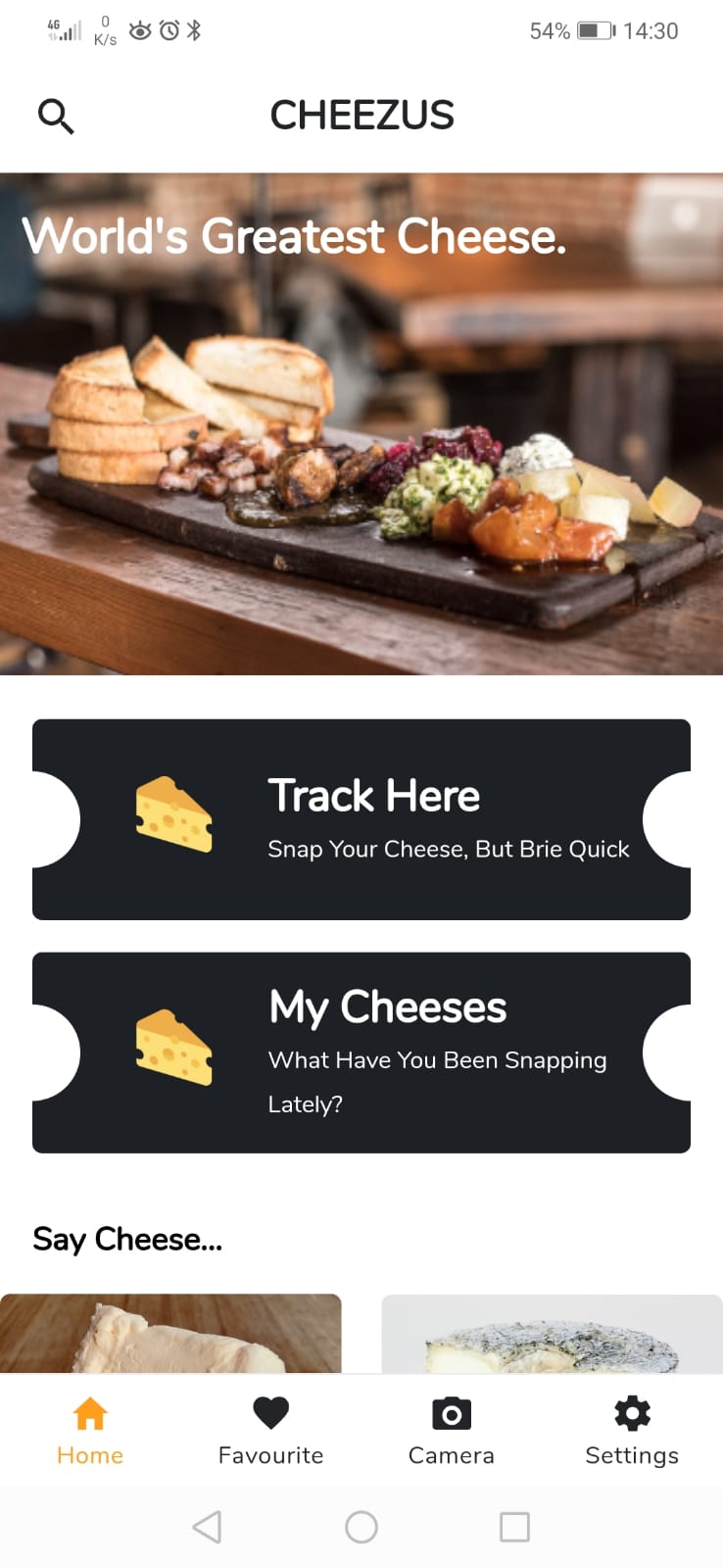 You can see more information about that cheese, as well as similar cheeses like it, too. 
A great way to learn about new cheeses you haven't tried yet. 
If those cheeses are available in your area from our partners, you can click to buy the cheese!
Partners Get in touch NOW!
If you're a producer of cheese, a distributor, a shop, or anyone producing fantastic cheese related products get in touch. Click here to find out what is in it for you to work with Cheezus today!
THE #1 Cheese App With Machine Learning and AI
We are adding new cheeses to the app every week, with the help of you, our cheese loving community. We have cheeses from all over the world. The more you guys help us take pictures of cheese, the more the app will learn what they all are.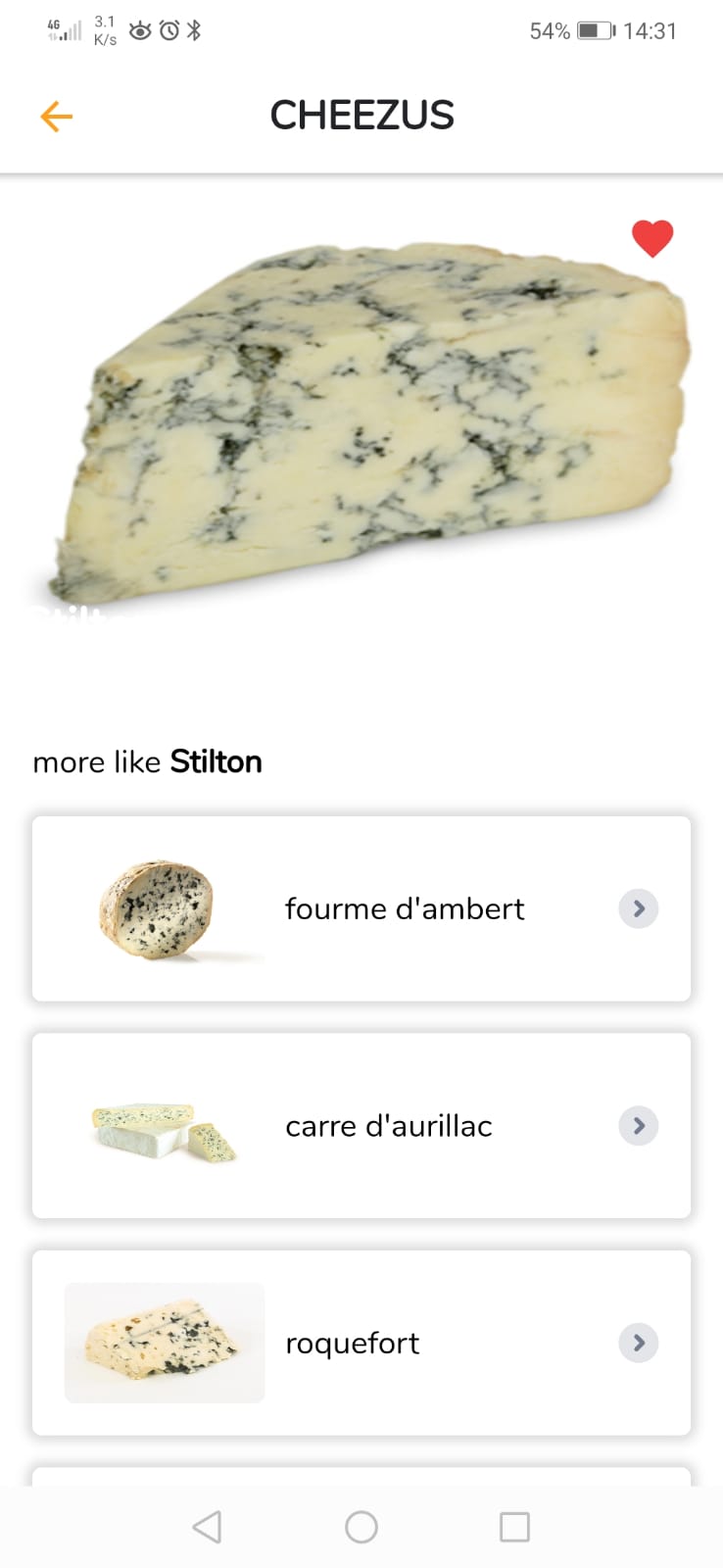 If you are a cheese manufacturer, maker, supplier, distributor or shop; Or if you are a producer of amazing accompaniments for cheese, you can get your items listed in Cheezus. We have pairings for each cheese, giving people the possibility to click and buy your great items.
So if you're a potential partner, get in touch and click here!