You're not going to believe this, but it's already into Q2 by a month now. Yes, we're flying our way through 2021 at a rate like I've never seen before, but we wanted to have a quick look at where we've come from and where we're heading. 
All About The Data
In Q1 we set out a mission to improve the machine learning of the Cheezus app across all the cheese that was in our database. We set out to scrape the internet for as many images as possible of each cheese to add to our data model. Over 35,000 images of cheese have been added to Cheezus in the last 3 months, when you include your submissions as well as our efforts to improve the model. 
While it's not perfect, it's improved drastically! The recognition of cheese is far better than it was, but obviously as we add new cheese to the database, we need more images from all our Cheezlets (that's you btw) to help make it even better.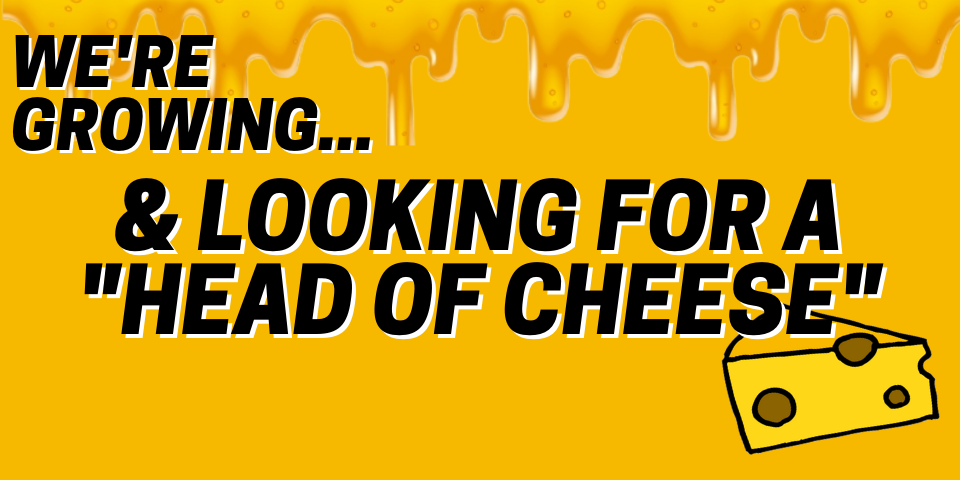 Cheezus is GROWING!
We have gone from this being pretty much being a one man band, to a full on quartet! 
Having relized that doing this alone was far too much for one, especially with the plans at Cheezus HQ, this quarter we welcome our new CFO, Roshni and our new CMO, Mina! We're so pleased to have them on the Cheezus team and know already that we are going to make amazing things happen for cheese.
We are still looking for a Head of Cheese though, so anyone interested in a part time advisory role to help with introductions to cheese producers, advice on pairings, networking and essentially aiding Cheezus in making sure all we offer on the cheese side of things is the best it can be. You can find the job posting here: Head of Cheese Job
This month we're bringing on a new CTO with a view to building out our best features yet…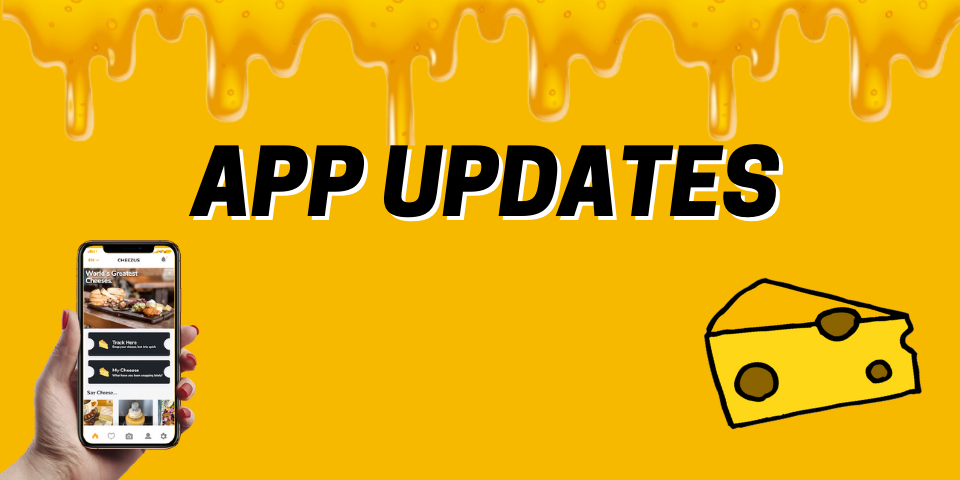 The Cheezus App Vision
If you're new you might not know where we are aiming with the Cheezus app, so a quick recap; The Cheezus app for us, is to bring together cheese lovers and the cheese industry in a melty cheese toastie manner. A perfect cheesy match. 
To provide cheese education to cheese lovers through cheese information; More about each cheese, similar cheeses you might like and importantly pairings for each cheese. 
For cheese producers, artisans producing pairing products and anyone in between our aims are to bring opportunities to you to reach new audiences.
New Buying / Selling Options Coming!
New buying features will be coming soon which will allow users to buy cheese they love through cheezus from our cheesy partners. Which in turn means new sales opportunities for the cheese industry. 
First though, we knew to do this properly we needed better localisation in the app. To make sure people saw the correct produce for their area, we need to make sure the app understands this. Which is what is currently in progress. Not just localisation from a produce point of view but other langauges as well. We knew this was a much needed option, so it's currently being estimated and we'll be getting it done next. 
New Pending  App Release
We're just in the testing phase on a new release of the Cheezus app. Specifically around changes to the my Cheeses section. It was never 100% completed in a way we were happy with, so now it will allow users to click on the cheeses they have tracked in a much more user friendly way. 
On top of this, when you now track a cheese by taking a picture of it, we have new verbage encouraging the correction of the cheese name if the machine learning gets it wrong. The field to correct the cheese name is now an auto complete field, which will allow users to start typing the cheese and select it from the list. When you do, the screen will change to the cheese you selected and give you that cheese information you're interested in. 
It sounds like a small change, but it is so much more valuable for you guys to see what you want. These changes will be live in the next week, all pending approval from app stores. 
We've also started a public roadmap, so everyone can now see what we're up to and all ideas that we're mulling over: https://trello.com/b/tdben6gb/product-roadmap-template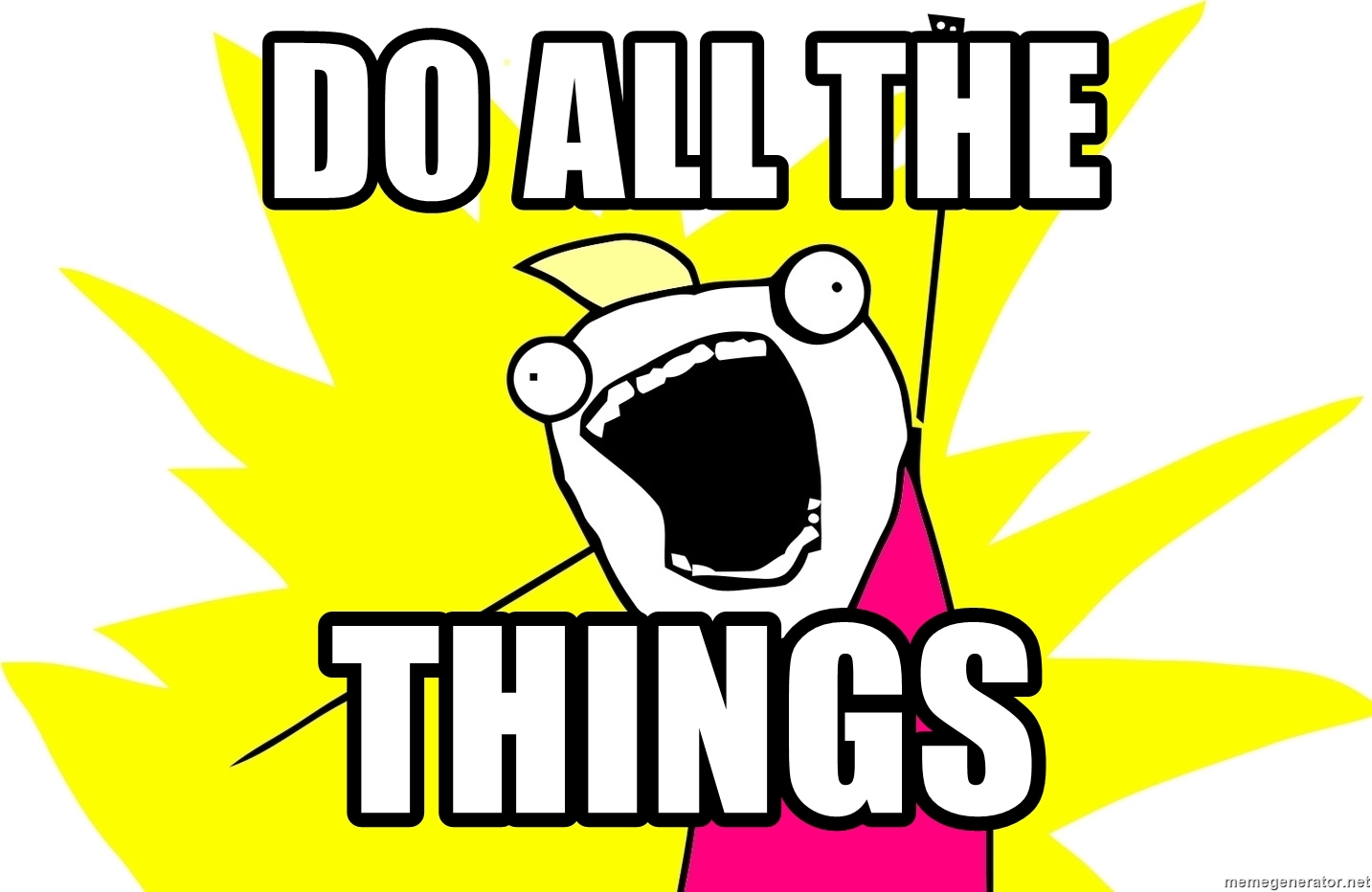 Everything Else…
You'd think that would be enough but here's a snapshot of all the other milestones from this quarter: 
Started a new blog to pull together some cheesy content (you're either reading this on it, or by the email we also created).
Created a mailing list to help keep our users up to date with these updates! 
Passed 500 active Cheezus users
Sponsoring Virtual Cheese Awards in May… (more on this coming!)
Download Cheezus if You Haven't Already