The weather is getting slightly warmer (not tempting fate right now) and we're starting to get used to being able to spend some time outside in a state of, god forbid, near normality. So of course, now is when we start looking forward to our outdoor events and with that comes picnics and with picnics, should come cheese. I wanted to first look at summer cheese and then dive into some summer cheese picnic recommendations and pairings for you all to enjoy this year.
Is Summer cheese a thing?
In short, yes. Yes it is.
Why? How? Well, it's due to the fauna the animals eat through different seasons. You can read all about the terroir and cheese in our other post, but suffice to say, what animals eat makes a difference season to season. Hence, summer cheeses are a reflection of that.
With that, I would be looking at all the beautiful mix of fresh cheeses that are available this time of the year. There are some absolutely stunning fresh cheeses available somewhere like Neal's Yard, who offer Goat's curd, fresh ricotta and a beautiful cheese called Graceburn.
So we've got a few fresh cheeses to tuck into, but now to plan that perfect picnic and pairings for your summer cheeses.
Summer Picnic Cheese Pairings
Let's start looking at some of the food pairings that are perfect for your summer cheese picnic, and for me, this starts with some summer fruits.
Strawberries
Cherries
Apricots
You can really use any summer fruits you like, but these really make certain cheeses pop and so they're my favourite choices by far. Which cheeses do they go best with?
Strawberries – Goats cheese, fresh cheese, Gruyere and even Brie and some medium blues.
Cherries – Gouda, Cheddar, Manchego, as well as Camembert and Brie. You can also go Roquefort or Stilton.
Apricots – My favourite with the triple cremes; Brillant Savarin, Chaource, Delice de Bourgogne etc. but also do very well with something like a crumbly English Wensleydale.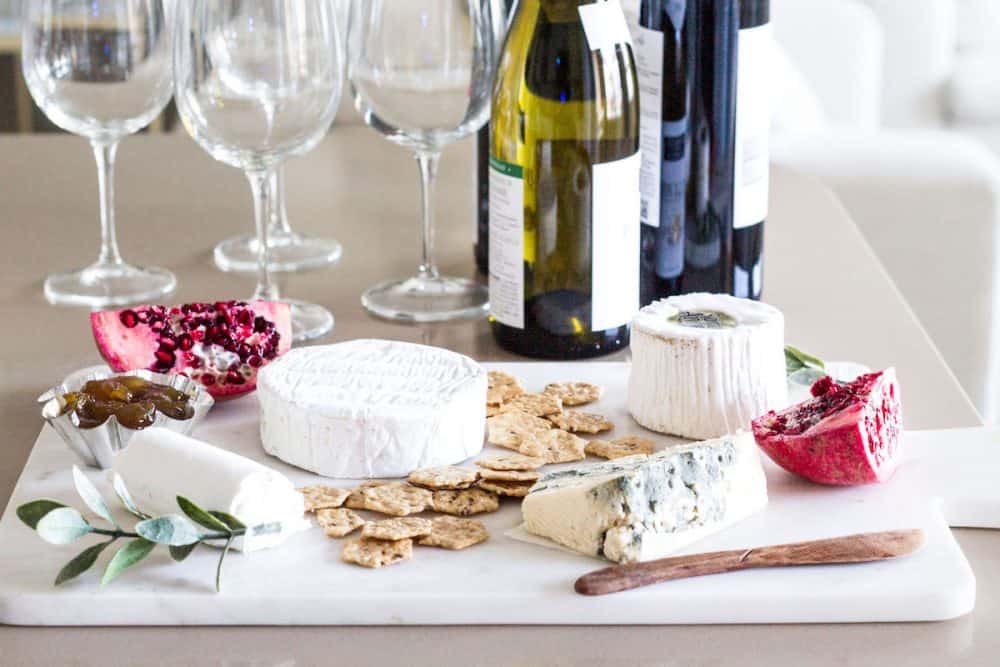 Now, if you have all of these cheeses and fresh fruits, you should probably take something to wash them all down with at the same time? Right? Yes. Exactly.
The above selection of cheeses and fruits would balance across a number of different drink choices, so I'll give a middle ground on across them all, to try and suit most people's tastes.
Beer:
Verdet Extra White is an absolutely fantastic wheat beer that is perfect for the summer picnic. With notes of coriander and orange peel, it's a really great pairing to balance out some powerful cheese pairings.
Sierra Nevada Tropical IPA is a bit of a monster at 6% so a bit less of a session drink, but packs a bit of a tropical twist on a great American IPA.
Big Mountain Brewing Session IPA is one I HAD to add for reasons. We have a place in the French Alps and this company is located in that region. It's a 3.8% lighter beer with a nice balance of hops that will be a great match for these cheeses.
Wine & Spirits
It would be completely remiss of me if I did not recommend something sparkling when it comes to cheese pairings. There are so many things that a good sparkling goes with, but here are some of my recommendations outside of beers.
Bestheim Cremant D'Alsace Extra Brut / Brut Premier are both great choices. I added the Extra Brut in there, as I think that it can help a bit cutting through some of the more fat heavy triple cremes, but either choice would be very delicious. I'm totally biased, as I'm based in the Alsace, but cremant d'Alsace is by far the best bang for your buck when it comes to fizz.
Domaine François et Julien Pinon Silex Noir Vouvray 2019 is a Chenin Blanc from the Loire Valley in France. It has notes of peach, apple, pear and honey, so you can see why it would match nicely with all of your current selection. It's a great value bottle as well, but if you cannot find this bottle, a Chenin Blanc in general is a great shout to balance both the hard and soft cheese in your picnic.
Château d'Esclans Rosé 2020 is a classic light and bright Rosé from Provence in France. I was going to go down the red route, but I personally am not a fan of red wine on a summer picnic. This wine is beautifully bright and dry, with hints of red summer fruits and a buttery finish. Perfect for cheese!
Dog & Spoon 6a Gin is my curveball at the end, but what a curveball it is. Sometimes summer and a picnic needs a bright gin and tonic. Bit of gin ton action is something I can 100% get behind, but mainly when it contains some Dog & Spoon. Citrusy and refreshing and yet dry enough to pair beautifully with the above, if it's not on your summer list, it should well be!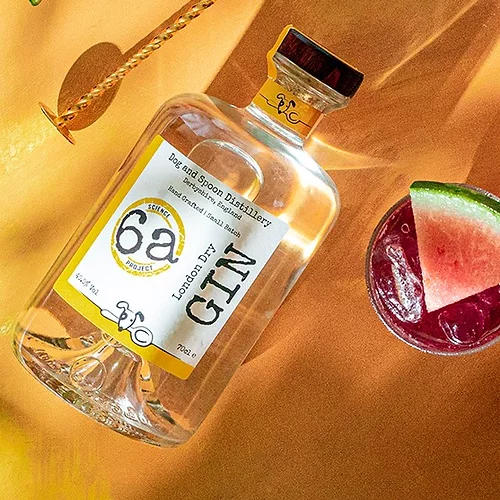 I hope you have enjoyed our little trip down preparing for your summer picnic and what to go with it all. If you would like more information on other aspects of the perfect summer cheese picnic basket, I'd love to dig more into some great crackers, other details on more specific cheese etc. just let me know if the comments.
If you haven't already downloaded the Cheezus app, well, you should really shouldn't you? That'll help you get an idea of what wonderful cheese is out there and what great pairings go with them.
Happy cheesing!