The history of Cheddar… If you're not a cheese lover, you'll still know the name Cheddar. In fact, you could hate cheese (I don't understand these people either, I know), but you'd still know what Cheddar was.
It's one of the most popular and well consumed cheeses around the world but what do you know about it?
I was actually born not too far away from the origin of this humble cheese; A small town in Somerset (ooo-arr yes!) called, you guessed it, Cheddar.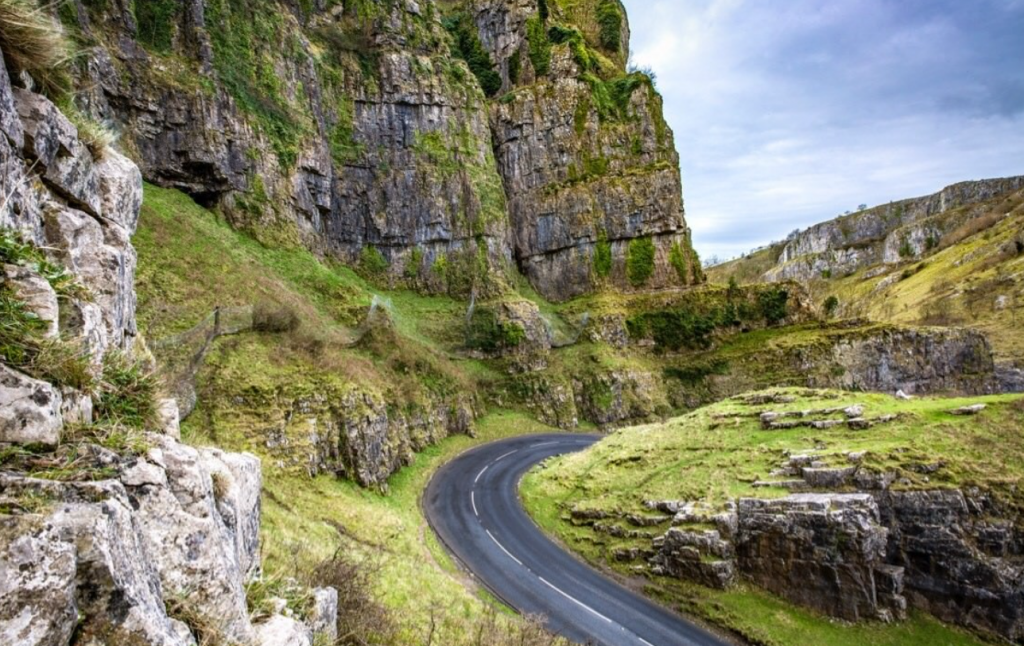 An absolutely stunning little down, nestled at the end of Cheddar Gorge. A winding set of roads through the mountainous countryside that leads you to the town is popular in nice weather with motorcyclists' and you can see why!
It's more than just a beautiful area though, and those mountainous views hold more treasures than just great walks.
But where did it all begin?
As with any piece of cheese history you dive deeper into, I have found that it reads a bit more like children's fairy tales and you have to try and piece together the facts. Or you can keep the mystic and romance in the stories…which I have to say I prefer.
Much like the romantic story of Roquefort, one story has it that a milkmaid left a pale of milk in the Cheddar Gorge caves to come back and find it turned to something more… interesting.
Whether you choose to believe that or not, the facts were key; with an abundance of milk, a lack of refrigeration and transport, they had to find a use for the excess milk. This is a common tale, one that seems to ring true for a lot of cheese making origins.
The cheese makers found the more they pressed the curds and removed as much moisture as possible, the longer the cheese would last.
A Royal History of Cheddar
The earliest records of cheddar takes you back to as far as 1170, where we find the earliest references to the cheese, when King Henry II purchased 4644kg for a farthing a pound… at today's rates that's 10.67 for over 4 and a half tones of Cheddar!!
Now that Cheddar was declared the best cheese in England, even his son King John continued on the Cheddar tradition, buying it for all the Royal banquets.
Much later, in the 17th century when Charles I was on the throne, the demand for Cheddar for outweighed the production. So much so that the cheese was only available to purchase through the Royal court and have to be paid for in advance.
It is so engrained into the English history that even Queen Victoria was gifted over half a ton of Cheddar in one huge Cheddar wheel as a wedding gift in 1840. I mean she married her cousin Prince Albert, but you know… they got a 9ft in diameter wheel of Cheddar. Not a set of matching towels to be found or bread maker.
Fast forward to 1901 and you hit another moment of Cheddar history when famous explorer Scott of the Antarctic took 1588kg of the stuff on this expedition. Yes, that's not a typo. I can't help but wonder what he paired it with? According to some sources, stewed penguin and Champagne. Can't say we'll be adding the penguin to the Cheezus app quite yet!
By the middle of the 19th Century Cheddar production had also expanded out of the region and much further afield to the like of the USA, where now you'll find Cheddar all over the world.
Is All Cheddar Really Cheddar?
Originally the cheese had to be made not more than 30 miles of Wells Cathedral (a City close to Cheddar), for it to be allowed to be called Cheddar. Much like many protected cheeses in Europe. However now that is not the case.
While you can get Cheddar from all over the world, I would argue you are not really getting a real Cheddar.
The caves nestled in the gorge where they make the original Cheddar, produced with the cows from that stunning area, all play a part in what makes the original Cheddar everything it is.
Stunning.
It should be hard, sharp, salty and crumbly. It should have that bite that only a cheddar will give you and my goodness it is a great cheese to try from close to the source.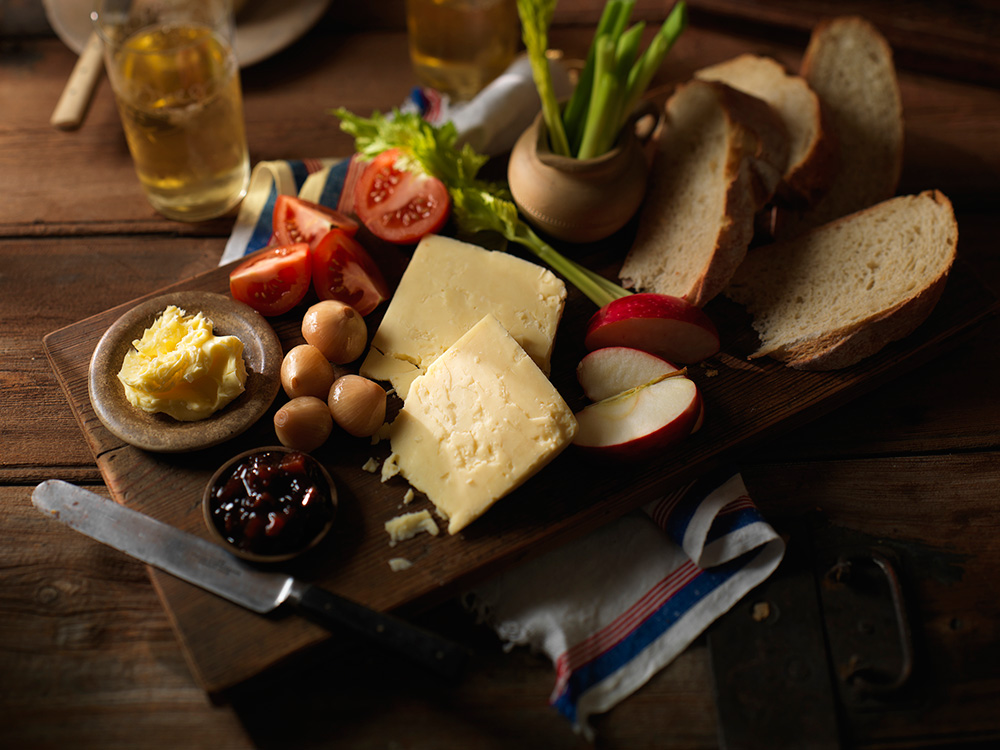 With it being an English cheese, I am going to pair it (in more aged and mature form) with a darker, malty ale. The hops of the beer will go nicely to balance the sharpness of the cheese. As with a typical ploughman's lunch, I would eat it with fresh apple, pickled onions, celery or a nice serving of chunky pickle.
Enjoy!
Find out about more Cheddar pairings and other cheese like it in the Cheezus app today or find more posts coming up on great cheeses, their history and what goes with them on our blog.